Dr. Kyle Daigle is professionally trained as a Chiropractor. He joined SNA Technologies (Systemic Neural Adaptation) in December 2014 as the President, Chief Medical Officer, and Managing Director for SNA Global. He is the Co-Inventor of a Patent Pending Digital Therapy Software program called Neurosage. Keeping his finger on the pulse of his patients as his career grows in new directions, Dr. Daigle still owns and operates a successful clinical practice, Ultimate Performance Chiro & Rehab in Lake Charles, Louisiana.
Dr. Daigle left McNeese and moved on to Louisiana State University to continue studies in Biological Science. While at LSU, Dr. Daigle worked as a research assistant in the Pennington Biomedical Research Center. Stepping up to bat again, Dr. Daigle attended graduate school at Parker College of Chiropractic in Dallas where he actively served as the Nutrition Club President.

Currently he is a member of the International Association of Functional Neurology and Rehabilitation and has a 100-hour Certification of completion in Functional Neurology treatments. His dedication and achievements have been noticed and The International Conference on Neurology and Brain Disorders has chosen Dr. Daigle to be one of the Organizing Committee Members for their conference in Valencia, Spain this year.  He will deliver his lecture on "Advances & Challenges in Neurology & Neurological Disorders." Learn how to biohack your way to a better brain in our brand new podcast!
In today's Feed a Brain interview we talk about…
How can you reset your sleep cycle in 2 weeks?

Is virtual reality the future of brain care?

How do certain colors and eye movements change your brain chemistry?
Resources from the episode:
This episode is brought to you in part by Feed a Brain. Learn more at feedabrain.com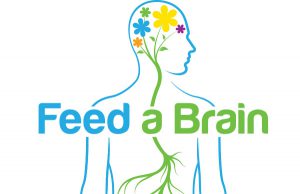 You can be a sponsor of the Adventures in Brain Injury Podcast! Check out our Sponsor Page.
Like the show? Support us for $1.00 an episode.

___________________________________________