Do you like puppies? Me too! Especially this guy (the one in the middle).

He's not gonna stay a puppy, but right now, he's only 2 months old and I already have him pretty well trained to be with me in public and in my travels.
He's so awesome!

While I've been training dogs for quite some time, I have never trained a dog from a puppy and I am beyond excited to do so!

His mom is the dog of some amazing friends, so I have known this puppy since before he was even born!

So what's his name?

If you know much about me, you may have noticed an 80 year old motorcycle jacket from the 1940's that I wear constantly. You may even know that this jacket was originally the prized possession of my great great uncle Sparky.

You may also know that I was wearing this jacket when I experienced a severe TBI that left me in a coma for 12 days and was given less than a 10% chance of ever waking.
Miraculously I woke from that coma and recovered beyond all expectations!

You may also remember that when my apartment was robbed in 2018 many things were stolen, including turntables, speakers, records, and even my car. This jacket was also stolen!
Miraculously, not only did I end up recovering the turntables, records, speakers, and even my car, but I also got my jacket back!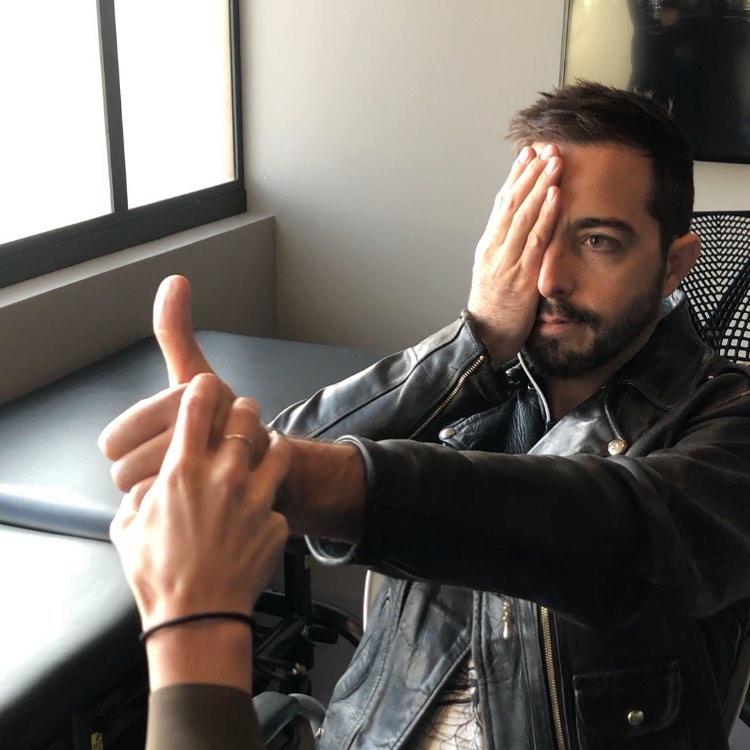 I like to think that my jacket played a role in the recovery of everything that I had lost… my abilities, and anything that is wrongfully taken from me.
This jacket is magic, and while I never met my great great uncle Sparky, he is clearly looking out for me. He is one of my Angels.
The night I found out this puppy was going to be mine, I laid down for bed and received a very clear vision of my uncle Sparky wearing the jacket and walking a dog.
The next day, when I went to visit this puppy I asked "are you Sparky?" and he jumped on my lap and started kissing my face! So…
Meet Sparky!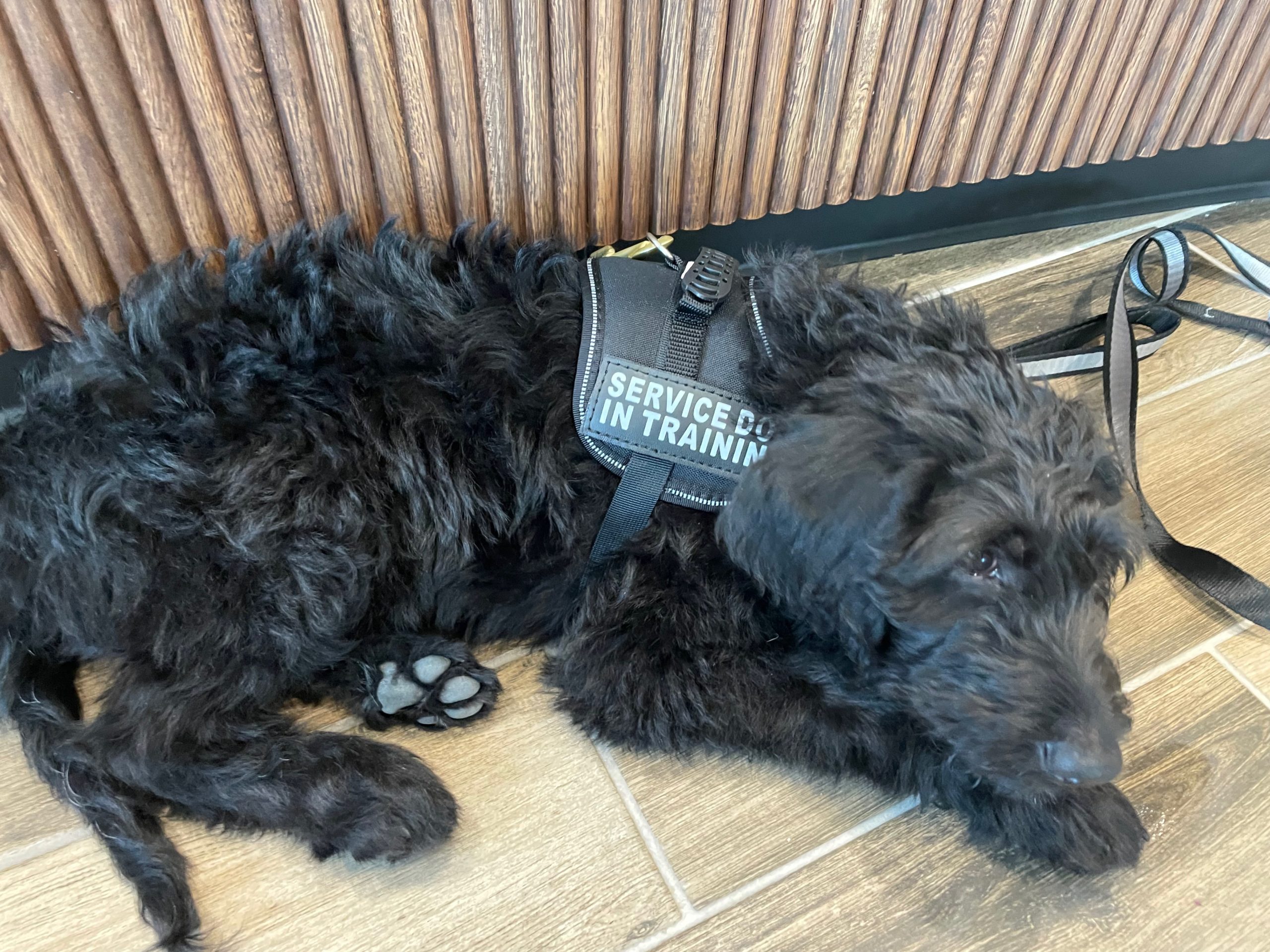 Sparky is now officially joining my Adventures in Brain Injury so stay tuned! For now, here is where you can follow his adventures on Instagram.
I'd Love to Hear from You!
Do you have an animal who helps you with your neurology?
What kind of animal? A therapy animal? a service animal? An emotional Support animal?
Do you want a dog? Comment below.