We know how important digestion is to the brain. I mean… we need to effectively digest our food to Feed a Brain. 
And you probably know about leaky gut, or intestinal permeability as it's referred to in the research. 
Did you know intestinal permeability is associated with just about every chronic condition.
Seriously… just try Googling "intestinal permeability and _____________" (where "_____________" is any chronic condition).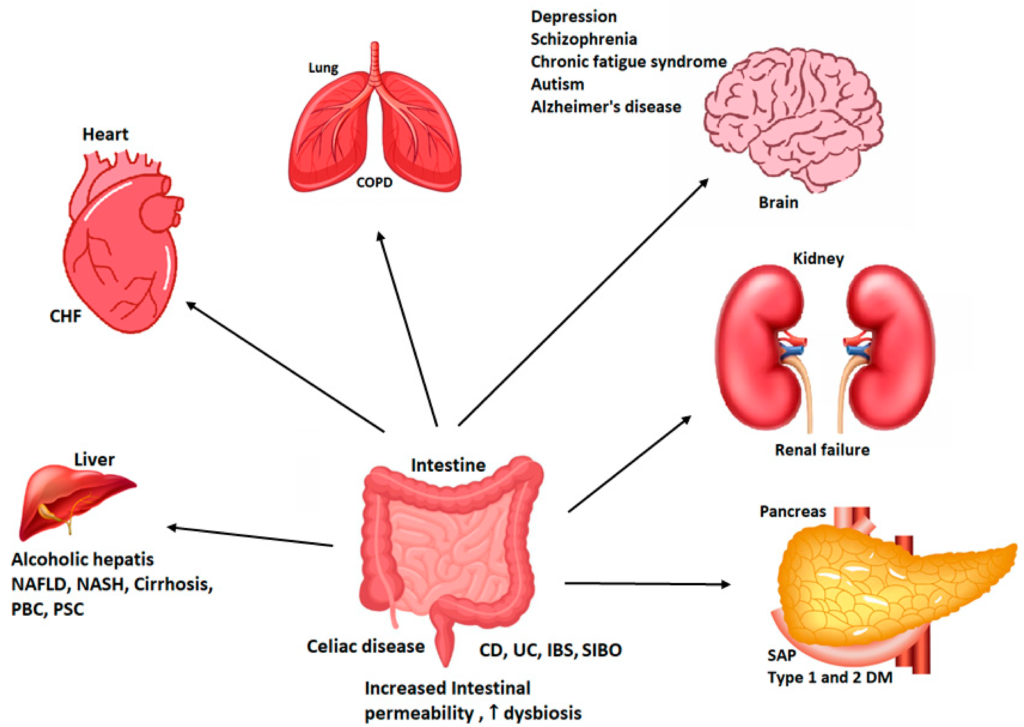 Years ago I worked as a researcher on a leaky gut program with my friend Steve Wright, digestion expert and the creator of SCD Lifestyle and HealthyGut.com who you may remember from our podcast on digestive enzymes in April. 
Well…..
Even though that course has made a positive impact on thousands of folks since it was released years ago…
What we understood about leaky gut back then, and what most practitioners are still basing their protocols on, is incomplete at best.
Previously, we focused on the tight junctions as the primary cause of leaky gut.
We now know that there are five essential layers at play: oxygen concentration, defense chemicals, microbiome, physical barrier, and immune barrier.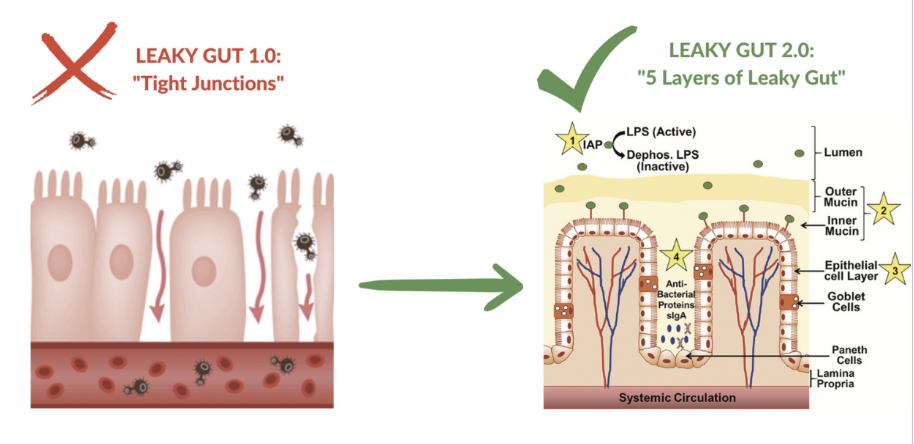 Each of these layers plays a vital role in protecting your gut, and if any one of them is weakened or compromised, your gut will struggle to heal, regardless of your other efforts.

In this podcast, we explore the new research on leaky gut and why it's time for us to revisit the subject.

Leaky Gut 2.0 represents a paradigm shift in our understanding of gut health and its impact on overall well-being. The latest scientific discoveries have revealed a more comprehensive view of the mechanisms underlying leaky gut syndrome. 
In this podcast, we delve into the latest research and Steve's expert insights on leaky gut. We explore the multifaceted nature of leaky gut syndrome. And Steve gives an overview of the Leaky gut 2.0 Masterclass.
Check it out and learn new possibilities for healing and Feeding a Brain to restore balance and promoting overall well-being.
If you get here before July 22nd, 2023 you can get access for only $97 by clicking the link below: Leaky Gut 2.0 (Use Code CAVIN100 for $100 off)