By seeing how our brain is behaving, we can train our brains! If we are anxious most of the time, we can use feedback to reward our brains for being calm, and train ourselves out of anxiety. That's pretty cool!
In a previous episode, we were fortunate enough to have Dr David Traster, of South Florida Integrative Health speak to us about Lyme disease and brain injuries (on Podcast Adventure #21), and now, we have the other partner from South Florida Integrative Health Clinic on the show.
Dr. Kelsey Brenner DC, DACNB, FABBIR, brings her gentle feminine energy and powerful knowledge base as a Chiropractor and Functional Neurologist, Diplomate of the American Chiropractic Neurology Board and Fellow of the American Board of Brain Injury and Rehabilitation to show us how neurofeedback can be used to train our brains without us even trying!
(You can also hear this episode on iTunes, Stitcher, Google Play, and almost every other podcast network!)
Kelsey's twin sister with CP
Kelsey's 5th concussion from soccer
Symptoms: memory, name recognition, emotional rollercoaster
Patient doctor understanding
What brought Dr. Brenner into Functional Neurology
Neurofeedback and brain waves
What are brain waves? Firing Patterns? (31:39)
It all comes down to the neuron
What is neurofeedback
What are Brain Maps?
Delta, Theta, Alpha, Beta, Gamma (37:50)
Cavin's brain scans
Hyper vigilance
Binaural beat soundtracks
Incredible benefits of Functional Neurology
As a Health Coach at Duke Integrative Medicine (which offers clinicians a diverse holistic approach to patient care), Dr. Brenner has also explored the role of plant-based nutrition in health. You can learn more about brain nutrition if you go to feedabrain.com, and you can learn more about Dr. Brenner and South Florida Integrative at southfloridaintegrative.com.
Resources:
This episode is brought to you by Minnesota Functional Neurology and Chiropractic
Learn more about them and Jeremy Schmoe at mnfunctionalneurology.com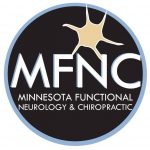 You can be a sponsor of the Adventures in Brain Injury Podcast! Check out our Sponsor Page.
Like the show? Support us for $1.00 an episode.

___________________________________________