(You can also hear this episode on YouTube, iTunes, Stitcher, and almost every other podcast network!)
In this hugely important episode, Cavin and Alek Interview Dr. Unini Odama to define the word "concussion" and discuss strategies for better awareness and prevention in sports.
Links from this episode:
Points of Interest:
1:00 – Cavin's trip to the International Symposium on Clinical Neuroscience
3:25 – Dr. Odama Introduction
5:19 – What is Nephrology?
8:32 – What are concussions?
10:48 – Who is Dr. Omalu and what is CTE?
15:00 – How do we define concussion and what causes CTE?
20:20 – What is "sports culture" and how do we handle concussion in sports?
26:20 – Concussion Statistics in sports
29:21 – Who is Zackery Lystedt and what was his impact on concussion law?
32:25 – Will we have to change sports like Football?
33:20 – Models for affecting change in sports concussions
38:18 – Challenging perceptions of concussion in the media
44:10 – What do you say to the parents of children interested in sports like Football?
53:45 – An epidemic of concussions?
58:00 – A link between kidneys and neurology
Read Dr. Bennet Omalu's Book: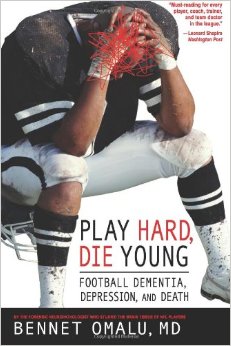 Like the show? Consider supporting us for $1.00 an episode!