It was six years ago when I was listening to Dr. Lauren Noel's Podcast (here she is on my podcast), where I learned of a conference where many people I looked up to for advice to reclaim my health were going to be speaking. And it was happening in Austin, TX… In my backyard!
At that point in my recovery, I was relearning how to walk, but Lauren got me in touch with Keith and Michelle Norris, the owners of this conference and Keith and Michelle gave me the opportunity to volunteer. Keith Norris has not only seen, but has taken a part in my recovery and transformation. He is someone who I absolutely consider to be a part of my family! Keith and I  have so much in common. We are both visionaries, we are both implementers, and we both have a burning desire to make some big shifts in the world where we see a need. And we both see the same need in medicine, healthcare, nutrition, farming, water rights, etc. We are currently navigating how we can come together to make a huge impact in the world, so stay tuned.
Keith, along with his wife, Michelle (not our wonderful co-host), are the creators of Paleo f(x), the largest paleo conference in the world. But the Paleo diet is not all that Paleo f(x) is about. They actually considered changing their name to Health f(x) to be more inclusive, but ultimately decided against it after considering the momentum they've already built up. I have been volunteering for Paleo f(x) since 2014 and I feel so blessed to call Keith and his wife family, friends, and colleagues.
To be clear, Paleo f(x) is NOT a diet convention. From the first day of volunteering, what I suspected would be useful was beyond my expectations. Paleo f(x) is more of a medical conference. I have met and learned from top medical experts and brilliant researchers who are bringing forward cutting edge practices for optimal function and repair. It has literally been life-changing and life-giving for me. The seeds of a medical revolution were planted with the creation of this event, and as this movement gains more and more momentum we are going to see a revolution in medicine and healthcare! In fact, the theme of this year is "Challenge Authority, Defy Dogma, Demand Different," and I am so honored to be presenting for it!
My mission is to improve neuro-rehabilitation, and neuro-rehab usually starts in the hospital. Clearly, I think nutrition is important to our brain and body health (I wrote a book about brain nutrition), yet what we feed people in the hospital is atrocious. This is why my presentation is called "The Hospital Nutrition Revolution."
Come be a part of the revolution! Get your ticket to Paleo f(x)! (If you live in or near Austin, use coupon code ATX50 for 50% off!!!)
In this episode, we talk about:
Story of how Cavin found Paleo f(x)

What Paleo f(x) is all about (patient empowerment)

Knowlege is not power without implementation

Emergency care vs. chronic care

Keith's work with pharmaceutical companies

Capitalism and healthcare

Wired to eat

The Standard of Care in medicine

Doctors are not the enemy they are there to work WITH you

The power of language

Story of HRT and Keith's father's patient empowerment

Functional Medicine, Dr. Vasquez, Lauren Noel, and Evolutionary Health

Veganism, supplementation, and using meat as medicine… not as the base of every meal

Defining paleo in a modern world: 6 pillars of an optimal human being – mental, physical, emotional, spiritual, relational, and financial

Mirror neurons and brain states

Understanding what you're up against and choosing not to play that game

Stepping away from the human zoo

Coupon codes for Paleo f(x)

A health revolution is the civil rights movement of our time
Resources:
Keith's Links

Other Links: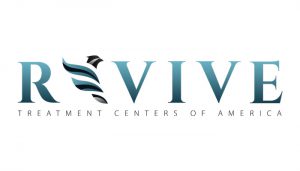 This episode is brought to you in part by Feed a Brain. Learn more at feedabrain.com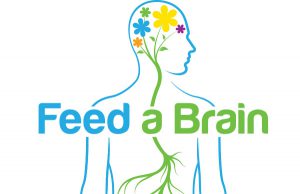 You can be a sponsor of the Adventures in Brain Injury Podcast! Check out our Sponsor Page.
Like the show? Support us for $1.00 an episode.

___________________________________________