I am so excited to share this beautiful soul with you guys! Michelle and I got to interview someone who's work has been the catalyst to so much healing in myself! Meet Dr. Lauren Noel, ND! Dr. Lo (as she is known) is a licensed naturopathic doctor and expert in natural medicine. She received her doctorate from National College of Natural Medicine in Portland, Oregon, and let me tell you that obtaining a doctorate in natural medicine (ND) requires just as much school and work as it takes to obtain a doctorate in regular medicine (MD)… Only naturopathic schools focus on natural treatments rather than pharmaceutical drugs. I say that just to remind you all that she is a hard working, brilliant, accomplished, and successful doctor, and Michelle and I are so blessed to have the chance to share her radiance with you all.
(You can also hear this episode on iTunes, Stitcher, Google Play, and almost every other podcast network!)
Since 2010, Dr. Lo has treated over 5,000 patients using natural therapies. Her areas of expertise are digestive disorders, thyroid & hormone imbalances, and autoimmune disease. She has been a frequent guest/lecturer on health radio shows and medical conferences, and she is the host of Dr. Lo Radio, a top rated podcast on iTunes with over 2 million downloads. This podcast introduced me to so many brilliant minds who brought forward information and insight that changed the trajectory of my recovery. Her podcast is a huge catalyst of why I am doing a podcast today, and I thank you all for listening!
In this episode, we talk with Dr. Noel about:
Dr Lo's influence in Cavin's recovery
Michelle's personal story
Conventional vs Natural medicine
Dr Lo's new practice and current projects
Heavy metal toxicity and the brain
Liver detox
Sauna therapy with Sauna Space
Calcium and appropriate supplementation
Dr Lo's personal journey to health
Hormones and imbalance
The power of gratitude & the human imagination
Links:
Products Referenced:
Dr. Noel owns Shine Natural Medicine in Solana Beach, CA where she treats patients locally and all over the country. You can learn more about Dr. Lo and Shine Natural Medicine at ShineNaturalMedicine.com, and check out her top rated podcast here: Dr. Lo Radio Show
This episode is brought to you by Minnesota Functional Neurology and Chiropractic
Learn more about them and Jeremy Schmoe at mnfunctionalneurology.com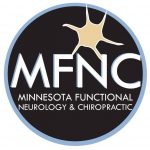 You can be a sponsor of the Adventures in Brain Injury Podcast! Check out our Sponsor Page.
Like the show? Support us for $1.00 an episode.

___________________________________________