Dr. Flowers has focused his studies toward Functional Neurology since 2010, receiving a Bachelor of Science in Human Biology in 2011 from Logan University. He continued his studies at Logan and finished his degree Doctor of Chiropractic in 2013, focussing on Neurology, Immunology, and Integrated Medicine. He is a Diplomate of Chiropractic Neurology through the American Chiropractic Neurology Board and has been practicing in Colorado for several years.
Dr. Flowers recently opened Revive Treatment Centers of America, a brain rehabilitation and development center in Denver, CO which specializes in Traumatic Brain injury rehab, childhood developmental delays, and neurodegenerative and metabolic disorders. By focusing on a multimodal approach, Revive utilizes cutting edge diagnostic equipment and procedures to find the underlying cause of a patient's symptoms. Revive Centers is devoted to increasing quality of life so that patients can live better and love life more.
You can learn more about Dr. Flowers and Revive Treatment Centers at www.ReviveCenters.com
(You can also hear this episode on iTunes, Stitcher, Google Play, and almost every other podcast network!)
In this episode, we talk with Dr. Flowers about:
Dr Flower's Brain Injury
The value of immediate action after injury
Incredible work done at Revive Treatment Centers
Oxygen as a nutrient for the brain
Methylation pathways & energy cycles
The Basal Ganglia and movement
The value of functional neurology & continued care
This episode is brought to you by Minnesota Functional Neurology and Chiropractic
Learn more about them and Jeremy Schmoe at mnfunctionalneurology.com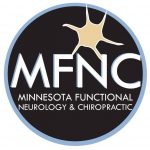 You can be a sponsor of the Adventures in Brain Injury Podcast! Check out our Sponsor Page.
Like the show? Support us for $1.00 an episode.

___________________________________________