This is the second in a series of podcasts with Dr. Alex Vasquez, DO, ND, DC. Be sure to check out the first episode with Dr. V, and after you finish this one, check out listen to the next one!
Dr. Vasquez is the most prolific human I know. He is a doctor of osteopathic medicine, a doctor of naturopathic medicine, and a doctor of chiropractic medicine. He is on the board of The Institute for Functional Medicine, he has published over 300 articles in well-respected medical journals, and he has written over 35 textbooks.
This is part two of my interview with Dr. Vasquez. We talk about how simple solutions can solve complex problems and how this fallacy is often exploited for financial gain. Fear is very profitable.
In response to Dr. Vasquez's book being taken down from Amazon, he has made the pdf available for only $3 right now, and you can get that book here:
UPDATE: This book, as well as Dr. Vasquez's other books, are now available on Amazon, here.
A transcript of this interview has since been published in the International Journal of Human Nutrition and Functional Medicine and you can download the article here: https://www.academia.edu/42330017
Resources:
This episode is brought to you in part by Feed a Brain. Learn more at feedabrain.com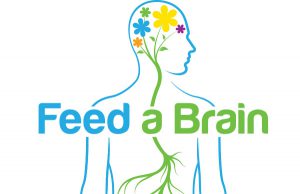 Wanna be a sponsor of the Adventures in Brain Injury Podcast! Send me a email: support (at) feedabrain.com
Like the show? Support us for $1.00 an episode.

___________________________________________