Meet my very good friend Diane V Capaldi (aka the Paleo Boss Lady)! V's story is remarkable. She is one of the most powerful, smart, strong, bad-ass ladies I know! 
What Does MS Have to Do With Brain Injury?
Because the cells within the central nervous system are what are affected in ANY neurological condition, there are many similarities to our conditions (including the nutritional support for neurons). Despite her diagnosis, V went on to build several technology companies and to become a millionaire by the age of 26. She Became a mother to an amazing daughter, Nikki Bove (who interviewed me in 2016). 
She served several years on the Board of The Delaware Chapter of the National MS Society, leading her chapter to raise the most money to support efforts to find a cure for MS. It looked like she was living the American dream even with MS until she became legally disabled due to the effects of her disease. 
By 2011, she had lost bi-lateral use of her hands. This is the highest form of disability a person can have. Like me, she also developed issues swallowing which is what kills many of those with MS. Using all of the millions of dollars of her life savings, she had full-time help as she explored every possible treatment until her savings had run out. At this point, she was facing homelessness, institutionalization or taking her own life.
But before she resigned to those probabilities, she decided to go to Burning Man to pray and hopefully find answers to her life challenges. There, she found the keys to her revival by seeing the reality of her situation. She realized that she was working with a profit driven medical model and that almost all aspects of her life were completely toxic. She finally began a quest to take one last step to overcome the odds and to beat MS. 
Soon after Burning Man, V discovered Dr. Terry Wahls, who has also been a strong force in my healing journey, and a pivotal influence in my dietary practices, and she began to get well. Like me, V empowered herself by beginning to remove the emotional, environmental, and physical toxins from her life, and in 2016 she decided to do whatever she could to serve the needs of others by sharing how she lives her life. 
That year, she sold all of her life possessions and toured around the country in a conversion van (The BAM Van), living in the homes of strangers, to help anyone in need who reached out. 
So where does CBD fit into all of this? 
A few months ago, V asked if she could interview me about TBI recovery for a CBD interview series that she is hosting. While I do have experience with using CBD for my clients to control seizures, it wasn't a part of my own healing journey until only recently. So… because I can't speak from my own personal experience, I decided to decline. 
But I want to make sure you know about this free online CBD summit where you will learn from some real experts in health and wellness who can really speak into this plant's properties and prescriptions for different conditions. There are many nuances to CBD usage, so tune into this episode and check out The CBD Health Revolution (Hosted by V) to learn how and why CBD can be beneficial for you and how and why to use it. It starts today: January 13-19, 2020.
Here are some very important things to understand about brain injury: 
The physical effects of brain injury damages neurons and the connections between them. 

Brain injury leads to neurodegeneration, or the breakdown of brain cells. 

And, all of the mechanisms that cause this neurodegeneration are centered around mitochondrial dysfunction. 
The mitochondria is like the engine in every cell that takes food, water, and oxygen and makes energy for all of our biochemical functions. Brain injury leads to inflammation in the brain. This can be so severe that a piece of the skull needs to be removed to give the brain more room to expand which alleviates intracranial pressure. 
Ever hear of the endocannabinoid system? 
Well first of all, CBD activates the endocannabinoid system. And when the endocannabinoid system is activated, a pretty awesome trilogy occurs that can be very beneficial for brain injury. 
This is that trilogy: 
when the endocannabinoid system is activated, inflammation is reduced! 

when the endocannabinoid system is activated, nerve stem cells are activated in the brain, which then grow into neurons. 

when the endocannabinoid system is activated, neuritogenesis occurs, which leads to the development of axons and dendrites that make connections in the brain! 
Sign up for the summit here and comment below to tell me about your experience.
Resources:
Guest's Links

Cavin's Links:
This episode is brought to you in part by Feed a Brain. Learn more at feedabrain.com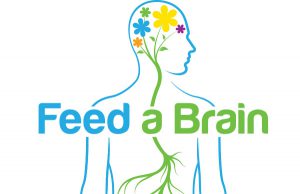 Wanna be a sponsor of the Adventures in Brain Injury Podcast! Send me a email: support (at) feedabrain.com
Like the show? Support us for $1.00 an episode.

___________________________________________