Michelle and I are beyond honored and excited to have Dr. Wahls, a huge influencer to both of our recoveries, on the podcast. I have partnered with Dr. Wahls on the
Feed a Brain book and it is such an honor to share her brilliance with all of you!
Dr. Wahls is a mission driven doctor AND patient with secondary progressive multiple sclerosis who was confined to a tilt-recline wheelchair for four years. Dr. Wahls restored her health using a diet and lifestyle program she designed specifically for her brain and now she pedals her bike to work each day!
Not only has Dr. Wahls overcome her MS diagnosis and prognosis, but she has taught thousands to do the same! She is a clinical professor of medicine at the University of Iowa where she conducts clinical trials and peer reviewed research on her protocols. She is the author of The Wahls Protocol: A Radical New Way to Treat All Chronic Autoimmune Conditions Using Paleo Principles; and the cookbook The Wahls Protocol Cooking for Life: The Revolutionary Modern Paleo Plan to Treat All Chronic Autoimmune Conditions.
This is one of those podcasts that has the potential to change many lives, so listen up!
Follow her on Facebook (Terry Wahls MD) and a Twitter handle @TerryWahls. Learn more about her MS clinical trials by reaching out to her team [email protected], and there a several resources in the show notes.
(You can also hear this episode on iTunes, Stitcher, Google Play, and almost every other podcast network!)
Watch: Dr Terry Wahls talks about "The Wahls Protocol"
Resources from this episode:
Two studies in Bastyr University that are asking patients with MS or Parkinson's disease about whether they are following the Wahls diet. These studies are based upon surveys that are completed every 6 months and do not require visits to the study site.
This episode is brought to you by Minnesota Functional Neurology and Chiropractic
Learn more about them and Jeremy Schmoe at mnfunctionalneurology.com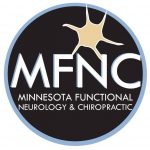 You can be a sponsor of the Adventures in Brain Injury Podcast! Check out our Sponsor Page.
Like the show? Support us for $1.00 an episode.

___________________________________________