Remember when we had Jessica on the Feed a Brain Interview Series? It was awesomely deep! Well… We did it again with Michelle on board, and it was really good! You see, Jessica Flanigan is a healer and she comes to it through the unified field of Loving. Illness is a way of broadening our understanding of this field of potential. She has been a clinical nutritionist for 20 years. She has worked extensively in private practice while also working alongside many practitioners including medical doctors, chiropractors, acupuncturists and body workers. She is also CEO of Nourishful Inc. and speaks around the country about the value of using illness as an opportunity; a call we all can choose to listen to. In this interview, you'll learn why "fixing" is no longer needed and how healing actually occurs.
Resources From This Episode:
Book:

The Loving Diet

Ask yourself: "What might your circumstances be showing you about your life?"

"We all come to a moment where life is asking us to decide if we are worth our own fearlessness."
Cavin and Michelle's Related Links
This episode is brought to you in part by Feed a Brain. Learn more at feedabrain.com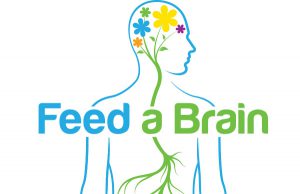 You can be a sponsor of the Adventures in Brain Injury Podcast! Check out our Sponsor Page.
Like the show? Support us for $1.00 an episode.

___________________________________________