Hear our podcast with the other partner at South Florida In on Podcast 26 with Dr. Kelsey Brenner.
Cavin and Michelle speak with Dr. David Traster, DC, MS, DACNB, FABBIR, PAK, PES, CES to talk about functional neurology, brain maps, and Lyme disease.
The stage was set for Dr. Traster's entry into Functional Neurology and stealth infection treatment after an innocent summer camp experience in the Berkshires left him with a cracked skull and a latent bacterial infection. Unwell for nine years, his exceptional work ethic kept him in school and on the basketball court despite the constant fatigue and chronic pain. With great reluctance, he stepped away from the Western medical model he had known all his life and embarked on a little-known treatment for his childhood head injury and newly diagnosed Lyme disease. His passionate dedication as a doctor versed in clinical nutrition, applied kinesiology, functional medicine, and functional neurology is the summation of his years of experience as a misdiagnosed and untreated patient.
Dr. Traster has been mentored by the affable and visionary Father of Functional Medicine, Dr. Frederick Carrick.
(You can also hear this episode on iTunes, Stitcher, Google Play, and almost every other podcast network!)
In this episode, we talk with Dr. Traster about:
Our body's barrier systems – skin, gut, brain
How a brain injury compromises our natural barrier protection and upsets our digestive function
The stand conventional medicine takes with symptoms of brain injury
The effect of anesthesia on a brain injury patient
How overnight changes to a brain injury patient are seen as psychological
Lyme disease, diagnosis, and treatments
Upending entrenched belief systems

Why chiropractic is the foundation of functional neurology

Applied kinesiology, identifying and correcting muscle imbalances
How suboptimal brain function creates muscle and nerve dysfunction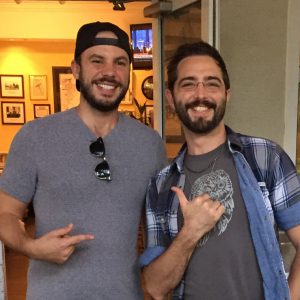 You can learn more about Dr. Traster at www.SouthFloridaIntegrative.com
Interested in sponsoring the Adventures in Brain Injury Podcast? Check out our Sponsor Page.
This episode is brought to you by Minnesota Functional Neurology and Chiropractic
Learn more about them and Jeremy Schmoe at mnfunctionalneurology.com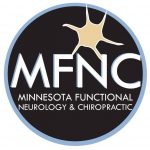 Like the show? Support us for $1.00 an episode.

___________________________________________