A few weeks ago, I was contacted by a strong woman who's son is currently comatose. I want to share a letter that my mom recently sent to her. This isn't the first letter that my mother and I have fielded from a parent whose child is comatose and I know that it will not be the last.
This incredibly strong mother and I sent emails back and forth and I CC'd my mom because I knew that, while it may be a bit traumatic for her to revisit those days in which my survival was unlikely, she could relate to the situation that this woman is in. One of the thousands of amazing attributes of my mom is her complete willingness and eagerness to help others in a position that she has been through. I share this attribute.
I am removing the names of those other than my mother and I from this letter, and I am sharing it publicly to provide assistance to parents or loved ones who are going through what my mother or I have been through. My mom and I feel extremely fortunate and intend to pay our fortune forward. While we both are busy in our own affairs, we both want to share our experience, strength, and hope. I can always be contacted here.
From One Mama Lion to Another
Dear ———,

Cavin's mother here… I have read the emails that you sent to Cavin through finding him on the internet, and wanted to respond, but wanted to do so when I had gathered my thoughts.  He has been contacted by many people who are in your shoes, and I am pleased that he has made himself so accessible.  

First of all I want to express my heartfelt acknowledgement and condolences for what you and your family have been through. As you know, I was on the "next plane" to him, and stayed until I could bring him to my home in another state.

Cavin somewhat minimizes his time in which he was "medically" unstable. By that I mean that he didn't understand how injured he was. Though Cavin states that he was in a coma for 12 days, he was in one far longer than that, as they had to do an emergency intubation and medically induce a second coma for another 10 days 5 weeks later, when he developed breathing problems that almost killed him. They were treating him for asthma and anxiety, when in fact he had so much scarring In his trachea that 3 inches of it had been reduced to the size of a drinking straw.

It was a full five months before I could bring him to my home. He was domiciled in NYC and "just" met the requirements for Medicaid. I failed to apply for SSD during that period because I was counseled by New York to do so after I took him to Texas. This was because, in their eyes, he would surely qualify (due to poor prognosis). It turned our that was a big mistake… So if you haven't applied for SSD, please do so immediately.

The next hurdle was moving him from a trauma hospital where there was no real rehab department to a subacute 

care facility with a brain injury rehabilitation program. The hospital social worker applied for him to be transferred to a different sub acute care facility for brain injury, but after I specifically requested Mt Sinai, they moved him there. 

After Gabby Giffords was placed at TIIR in Houston, I knew that they had put her in the best facility there was. My research showed me that there are only a handful of these facilities in the nation. Here are links.

https://www.biausa.org/tbims.htm

https://www.msktc.org/tbi/model-system-centers

The fact that your son is responding to commands and able to do the things you ask should qualify him for one of these programs, but you have to specifically request the facility where you would like him to be placed.

It sounds like you are very much on top of things. One thing that puzzles me though, is whether they have done an MRI on your son. An MRI would show whether he has Diffuse Axonal injury.   You speak about EEG's but not about an MRI. They could not figure out why Cavin was not coming to consciousness. Once they saw the DAI on the MRI, it explained it.  The neurologist basically told me "with DAI, you get what you get," and then discharged him from neurology.  At least after that diagnosis they stopped pretending that he didn't have significant damage and stopped trying to "wake him up."

I scrambled to find out everything I could about this type of injury. What I discovered was that there is a stretching of the dendrites that connect the neurons and a subsequent "calcium cascade" that destroys the axons associated with those neurons.  

I have since learned about neuroplasticity… that even if some neural pathways have been damaged, there are new ones that can be developed. The key here is that "neurons that fire together wire together." This is through consistent repetition, in a minimally stimulating environment.

But, back to where you are now…

I talked to him constantly, I told him over and over what had happened and where he was and that I was going to be there throughout to "walk him through this" and that he would "come out the other side." I sang songs that I had taught him through childhood, and talked to him as though he were conscious. It is said that comatose patients do hear you. I told him about the day he was born, I told him stories of his childhood etc.. It takes whatever it takes for the brain to heal.

I know what you are going through, because even though it appeared that Cavin woke up, at that point, he really didn't. He has no memory of the six weeks  he spent at Elmhurst Hospital until a few days before he was moved to Mt. Sinai.

What I have learned is that the brain is the slowest organ in the body to heal. It takes however much time it takes and it is a roller coaster. But, conceptualizing that fact and hunkering down for the long haul makes it much less anxiety ridden. There are so many "sub processes going on" during this period that, in retrospect, I realize are necessary and vital: the improvements we see as "small" are actually huge milestones, considering the insult the brain has suffered.  

Your son sounds a lot like mine – a dearly loved, wonderful spirit. I never judged why this happened to Cavin. I felt as though it was a part of his soul's path (and ultimately also my soul's path). I did not and still don't know where it all leads but it is a worthy one.   

You and your husband have my greatest compassion and respect for what you are going through.

Kindest regards,

-Kris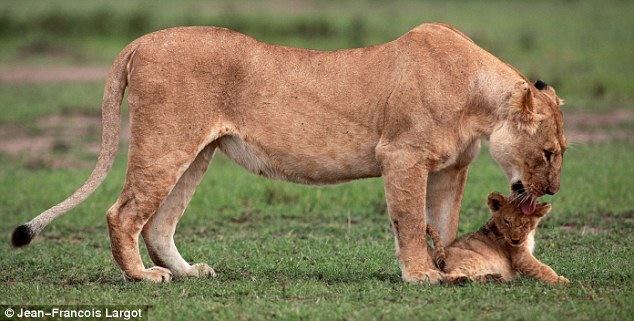 It's Your Turn
The impairments and challenges from a brain Injury can be vast and far reaching. Social isolation, anger outbursts, balance problems, headaches, seizures, visual disturbances, incontinence, and overall dependence on others are just a few things that brain injury survivors would like to change in their experience.
For caretakers, the emotional and physical exhaustion can be overwhelming on a good day and can often feel hopeless. Many people turn to the internet where they sometimes find some hope in success stories. While these success stories are inspiring, nothing can ensure that they or their loved one will have a similar outcome. 
What if you were able to partner with an experienced brain injury survivor and thriver who can bring his experience, knowledge, and network of medical professionals to help you to navigate the maze of information and care options.
My name is Cavin Balaster. I partner with clients all over the world to support neurological and overall health in a way that aims to provide the greatest recovery potential. 
After waking from my second coma over several weeks of minimal consciousness, I found myself unable to eat, walk, or talk for months.
Some of the doctors told my family to get used to their "new normal."
I have never been interested in that disempowering narrative.
While integrating both mainstream medicine for certain treatments, as well as practices that were outside of the "medical standard of care," I have recovered beyond anyone's expectations.
I am now loving my life and am dedicated to improving recovery potential for anyone afflicted with trauma and neurological injury or disease.
What Qualifications Does Cavin Have?
Cavin is a functional nutrition trained (

Functional Nutrition Lab

) brain injury survivor and thriver. He is able to help guide

nutrition, supplementation, and practitioner choices and partnerships.

Cavin is an experienced patient advocate

who has

been through the ins and outs of the medical system

doze

ns of times (once with himself and many times with clients who have a loved one in a medical crisis)

.

Cavin is informed in neuroplasticity, neurorehabilitation, speech-language pathology, functional neurology, neuro-optometry, and clinical nutrition.
Cavin is informed in many facets of health (which directly affect neurology) including digestive, immune, hormonal, and oral health.  
Cavin has direct experience in working collaboratively with doctors, therapists, and medical teams to implement the most safe and effective treatments and therapies available for each family's specific situation.
Cavin is a trauma informed survivor and thriver who has experience working with a wide range of clients who are held back by emotional or physical trauma of any kind. 
Who Does Cavin Work With and What Can He Do for Them?
Cavin partners with survivors and loved ones who are recovering from neurological conditions like stroke, epilepsy, Parkinson's Disease, Alzheimers Disease, and of course, brain injury (traumatic and acquired).

Cavin is able to help you to provide therapy assistance, system building and support for organization, and accountability towards your goals. 

Cavin partners with folks who have a loved one in medical crisis and who are navigating the profit driven medical system.

As a professional advocate, Cavin coaches his clients to empower themselves to  effectively collaborate with and to steer the medical team towards improved recovery potential. This collaboration can result in medication changes, feed changes, supplementation addition and replacement, relocation of hospitals, enrollment in rehabilitative services and social programs, and so much more depending on specific circumstances.

Cavin partners with  physical and emotional trauma survivors to release dysfunctional patterns, to instead develop functional habits and pattens to accomplish their goals, and to develop and to live into their values.
Cavin combs through medical research regularly and consults with his mentors in clinical and functional medicine and nutrition. He does this to confirm validity, safety, and efficacy, and to present you with treatments that are more safe and effective than the medical standard of care.
Cavin provides tools for medical empowerment so that you can receive the medical treatments you choose (and not what you don't)… even when those treatments are outside of the "medical standard of care."
What is The "Medical Standard of Care?"
The "medical standard of care" was coined for malpractice cases and it is typically defined as:
the level and type of care that a reasonably competent and skilled health care professional, with a similar background and in the same medical community, would have provided under similar circumstances. 
If it makes sense to utilize a treatment other than the care from a reasonably competent professional, similar, same, standard of care, Cavin shows his clients how to empower themselves to successfully get the treatment they choose. 
What Does Working with Cavin Look Like?
After our initial call, should we decide that we are a good fit:
I will build out a dashboard to organize everything that will need to be tracked to guide us towards yours or your loved one's recovery potential.
Together, we will build out of systems for personal care needs, emotional support, physical, mental, and emotional practices, and the enrollment in social programs for financial relief.
Co-creation of a customized and comprehensive action plan that will be monitored and followed to ensure that we are on track.
Nutrition, supplementation, and digestive guidance (the gut-brain axis is bidirectional.
As your partner navigating recovery with you, I am available for you. This is how:
We will have at least one phone call every week,
You will have direct access to call, text, voice, or video message me anytime with expedited response time. (usually within the hour, and at most 24 hours).
We will have check in communication as often as requested.
What is The Investment to Start Working with Cavin and What is That Investment for?
The investment for the first call is $350 USD. 
It is my goal to provide the most value in the most efficient and powerful way.
I feel strongly about my goal, so I provide a money-back guarantee if you do not find value in this call.
I do put not time limit on our initial call because each situation is different.
This investment will also be credited towards a package should we choose to work together further.
Apply for a call to see how I can become a part of your team towards your loved one's recovery potential.
This is NOT your new normal… 
This is a new beginning!   
References:
David Goguen, J. D. (2020, June 5). What Is the "Medical Standard of Care" in a Medical Malpractice Case? www.nolo.com. https://www.nolo.com/legal-encyclopedia/what-the-medical-standard-care-malpractice-case.html
Wikimedia Foundation. (2021, March 2). Standard of care. Wikipedia. https://en.wikipedia.org/wiki/Standard_of_care.
Reamer, F. G. (2014) The Concept of Standard of Care. Social Work Today (May).
Coombs v. Beede. (1996).