In 2010, Dr. Terry Wahls' published her first book, Minding My Mitochondria. In 2014 she published The Wahls Protocol. And she just released the new revised Wahls Protocol with even more for your mitochondria!
This brilliant souls' work has truly been revolutionary for me and it's always a pleasure to have her on the show. Dr. Wahls is a classically trained medical doctor who was diagnosed with Multiple Sclerosis (MS) in 2000. MS is a neurodegenerative disease in which the communication of the nervous system is disrupted and progressively deteriorates.
As Terry went to highly regarded conventional medical centers and took the state of the art medications to treat her MS, her condition continued to decline. Within four years, her disease progressed to the point where she needed a tilt-recline wheelchair.
She then had an epiphany in her thinking and began to look for natural treatments for her condition. After taking a course on neuroprotection from the Institute for Functional Medicine, Terry began to see nutrition as an important pillar in medicine. Terry began to treat her own condition by using food and supplements to support the metabolism of her cells with specific enzymes, amino acids, vitamins, minerals, antioxidants, fatty acids to support the cellular metabolism of the nervous system.
Cells need the right fuel to function properly, and this cellular fuel comes from food.
After just three months on this new diet, as well as a specific regimen of different exercises, she went from a tilt-recline wheelchair to being able to walk from exam rooms using only one cane. After six months, she could walk around the entire hospital without a cane.
And she now enjoys hiking with her family and recently completed an 18-mile bike ride!
In her new revised and expanded book, The Wahls Protocol: A Radical New Way to Treat All Chronic Autoimmune Conditions Using Paleo Principles, she explains how she beats MS with diet, lifestyle, and targeted therapies, and she lays out a nutritional protocol for others to follow for their own health. You can learn more about Dr. Wahls at feedabrain.com/terry.
In this episode, we talk about:
Why she's revising the Wahls Protocol (⅓ is new)

Dr. Wahls' Story

Trigeminal Neuralgia

The benefits of ketogenic metabolism and how to keep your micronutrient stores up

Autoimmunity and autoimmunity in dairy and eggs

DHA sources for brain care

eStim in neurorehab and how we can regain neurologic function in mobility, mental health, and autonomic function.

Addiction and motivation to change behaviors

Language in neurology

The Wahls Protocol Seminar

Dr. Wahls newest study: If you are newly diagnosed with MS, email

[email protected]

What the Standard of Care is and how we change the Standard of Care

Discussing false hope and being morally compelled to give hope

The gift of disability and loss

How family and friends of survivors are also survivors

Perspective and motivation
Resources:
Dr. Wahls' Links

Cavin's Links:
This episode is brought to you in part by Feed a Brain. Learn more at feedabrain.com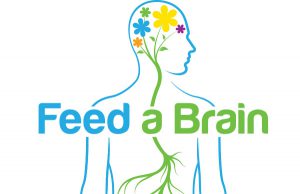 Wanna be a sponsor of the Adventures in Brain Injury Podcast! Send me a email: support (at) feedabrain.com
Like the show? Support us for $1.00 an episode.

___________________________________________