Sometimes you meet someone who you totally resonate with on an experiential and mission level. Josh Perry is a super cool survivor and thriver who I am honored to have on the podcast! 
Josh Perry grew up as an athlete in sports and eventually got into skateboarding and rollerblading until he saw that bikes could do tricks on the same ramps. This is where his passion for BMX was born. When he was 17, he moved to Greenville, NC to go after a career as a professional BMX athlete and to ride with some of the best riders in the world, like Ryan Nyquist and Dave Mirra. 
Needless to say, Josh has sustained numerous concussions as a result of being an extreme athlete. But what if I told you that one of these concussions may have saved his life?
"It wasn't until I hit my head while riding one day, and had to get an MRI, that I would learn I had a tumor growing in my skull."
Today, Josh is grateful that he fell on his head that day. Like me, what Josh has discovered through his experience has helped him to grow and to contribute more than he ever thought he'd be able to. 
Josh Perry is a former pro BMX athlete, public speaker, keto consultant, and multiple brain tumor SURVIVOR. Josh focuses on the power of his story to inspire others to foster new perspectives and take new action in their lives. Providing tools for mental strength, health, manifestation, business, and nutrition, Josh's story illustrates how challenges come in every shape and size, but emphasizes that happy and successful people use the same mental tools to get them there, regardless of their past or current tribulations.
In this episode, we talk about:
Josh's story

Growth and Contribution

Shifting Mindset from victim to service

Shifting your relationship with death

Transitioning fear to fuel

Stepping into your power

Working with clients: 

Nutrition

Fitness

Mindset

Neurochemistry and addiction to stress

Importance of Mitochondria 

Value of being self-taught

Experience over knowledge

Ketogenic Diet

Fear vs Gratitude

The comfort of stress (it's a real thing)
Resources:
Josh's Links

Josh's SM handle: joshperrybmx
This episode is brought to you in part by Feed a Brain. Learn more at feedabrain.com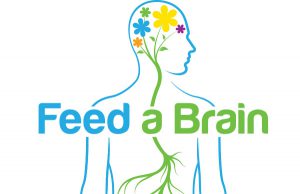 You can be a sponsor of the Adventures in Brain Injury Podcast! Check out our Sponsor Page.
Like the show? Support us for $1.00 an episode.

___________________________________________