Get ready to meet one of my favorite Austinites! These are some of the many reasons why: Ali Miller has dedicated her career to revolutionizing food-as-medicine in treatment and prevention of disease. She has a passion to create public awareness regarding the significant role diet plays in our overall health with her philosophy of Food-As-Medicine.  Ali's message has influenced millions through both the media and the medical community. This was acknowledged in 2015 when Ali was named one of the "Top 50 Most Influential Women in Houston" by Houston Woman Magazine.
Ali Miller is a registered dietitian (RD), certified diabetes educator (CDE), certified weight management specialist, and therapeutic lifestyle healthcare practitioner. Ali developed her Food-As-Medicine approach to disease management through her background in natural food preparation and degree in Nutritional Sciences from Bastyr University, a renowned leader in naturopathic and functional medicine. The diverse medical rotations available in the Houston Medical Center drew Ali to Texas, where she implemented clinical treatment plans provided in some of the top hospitals in the country.
With a mission deeply rooted in the sustainability of our food systems, Ali teaches clients to navigate beyond corporate manipulation with an "outside the box" approach to healthy eating. She promotes clean eating and works to unveil the hidden truth of toxins in our food system while sharing the significant health benefits of consuming local, organic, and wild, pasture-raised foods. Ali applies scientifically supported plant and bio-compounds to enhance a patient's treatment outcomes while reducing medications and their undesired side effects.
Rather than using a one-size fits all approach, Ali provides customized meal plans supported by up-to-date research for a functional approach to healing the body and preventing disease. In the medical community, Ali has made an impression through her integrative approaches to treating people vs. diseases. Learn more about her new book "The Anti-Anxiety Diet: A Whole Body Program to Stop Racing Thoughts, Banish Worry, and Live Panic-Free", and her other amazing offerings in our brand new podcast.
In today's Feed a Brain interview we talk about…
How do we truly get rid of stress at a physiological level?

What is the Hypothalamic-Pituitary-Adrenal axis?

How does your diet affect your mental health?
Resources From This Episode:
This episode is brought to you in part by Feed a Brain. Learn more at feedabrain.com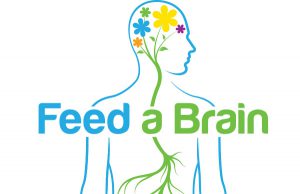 You can be a sponsor of the Adventures in Brain Injury Podcast! Check out our Sponsor Page.
Like the show? Support us for $1.00 an episode.

___________________________________________