Our adventurous guest today is Dr. Robert Sanet, one of the most influential leaders in behavioral optometry who comes with an inspirational story of perseverance and accomplishment after severe injury.
Dr. Sanet blew our socks off, and that was even before he told us his story of how he redirected his life and accomplished so much after a car crash caused severe head trauma which broke every bone in his head and left him with almost no chance of survival. He understands neuroplasticity, vision, and brain rehabilitation in a way that very few others do. We are going to learn how to see what he sees!
Today he is a world-renowned educator and practitioner in the fields of behavioral optometric care, vision training, and practice management, and his instructional seminars are recognized as the industry gold standard.
(You can also hear this episode on iTunes, Stitcher, Google Play, and almost every other podcast network!)
This man is so accomplished that we had to whittle down this list to include only a few of his accomplishments. In his career, Dr. Sanet has been:
Owner and Director of the San Diego Center for Vision Care.
Director of the Insight Vision Center
Clinical Director for International Events of the Special Olympics Opening Eyes Program
Staff Optometrist San Diego Rehabilitation Institute at Alvarado Hospital
Consultant to vision centers in Europe
Board of Directors of the Neuro-Optometric Rehabilitation Association – an Association
Professor at a number of optometry colleges in the US as well as the president and a Fellow of the College of Optometrists in Vision Development;
Dr. Sanet has worked with amateur and professional athletes – volleyball, football, baseball, golf, etc., and to highlight only one of the many international awards that Dr. Sanet has received, while it was not easy, this one caught our attention: Dr. Sanet was named as a Distinguished Practitioner in the multidisciplinary National Academies of Practice. He is one of only 100 Optometrists in the US to have received this award.
In the intro, don't miss:
In this episode, we talk with Robert about:
Introducing Dr Robert Sanet
Dr Sanet's incredible recovery story
Giving attention to the "flowers" and acknowledging the "weeds"
The incredible visual brain
SVI – Sanet Vision Integrator
The importance of sourcing a great practitioner
This episode is brought to you by Minnesota Functional Neurology and Chiropractic
Learn more about them and Jeremy Schmoe at mnfunctionalneurology.com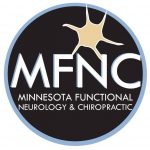 You can be a sponsor of the Adventures in Brain Injury Podcast! Check out our Sponsor Page.
Like the show? Support us for $1.00 an episode.

___________________________________________