A budding neuroscientist finds a new potential avenue for TBI treatment!
Michelle and I feel so fortunate to have the opportunity to work closely with the current and future thought leaders in brain science. On this episode, we got to interview Indrani Das, the winner of one of the country's most prestigious science fairs for her work on a novel mechanism of treating brain injury and disease! Indrani is a student at the Academy for Medical Science Technology and we got to explore her research that centers on repairing the behavior of supporting cells to prevent neuron injury and death.
(You can also hear this episode on iTunes, Stitcher, Google Play, and almost every other podcast network!)
If you want to learn about what happens at a cellular level in a brain injury, and how we may be able to prevent the chemical cascade that causes the majority of damage, grab a pen and paper, and listen up!
In the intro, don't miss:
In this episode, we talk with Indrani about:
Her award winning research
What happens when the brain is injured?
What really constitutes a "brain injury?"
Why Indrani got into doing research on brain injury
What are the implications of Indraini's research?
What are her future plans?
We are so hopeful for the future with Indrani's research, and we are looking for people and groups who can help to support her future work. Drop me a line if you can help: https://adventuresinbraininjury.com/contact-me/
This episode is brought to you by Minnesota Functional Neurology and Chiropractic
Learn more about them and Jeremy Schmoe at mnfunctionalneurology.com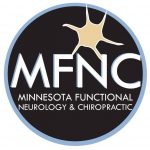 You can be a sponsor of the Adventures in Brain Injury Podcast! Check out our Sponsor Page.
Like the show? Support us for $1.00 an episode.

___________________________________________