Something is off about me.
For the first few years of my recovery, I was clearly damaged. Upon encountering me, strangers would correctly assume that I had sustained an injury and would approach me with sympathy, compassion, and unfortunately pitty. But the bottom line is that I would be approached with kindness. People tended to jump at the chance to be helpful to an obviously disabled young man.
As I recovered more and more, I crossed a threshold where I no longer appeared to be clearly damaged. I had reached my goal! I am no longer pitied or perceived as someone who needs the assistance of others.
Am I treated like everyone else?
…Almost and not at all.
The fact is that I am not, and will never be, "fully recovered." If a crystal chandelier shattered, what would it take for that chandelier to go back to the way it was, or to "fully recover?" With the help of so many, I work everyday to repair the chandelier, and, at first glance, it's pretty unnoticeable that the chandelier had ever shattered, but there are rough edges. It will never fully recover.
To compensate my slurred speech (dysarthria), I opt to speak very slowly and to ennunciate each syllable.To compensate my lack of coordinated muscle movement (ataxia), I have focused on the form of each step that I take and I walk several miles a day. Because of my efforts to appear as "normal" as possible, I do not appear to be brain damaged like I once did… Instead, I have graduated to appear to be drunk. 🙂
I do not appear to be brain damaged like I once did… Instead, I have graduated to appear to be drunk.
While many friends, family members, and I are proud of these strides, many of those who do not know me, do not approach me with the sympathy and compassion that they once did, but rather I am often treated disrespectfully, as if I am an irresponsible drunk who is wasted in the middle of the day. What a drastic shift from "oh you poor thing."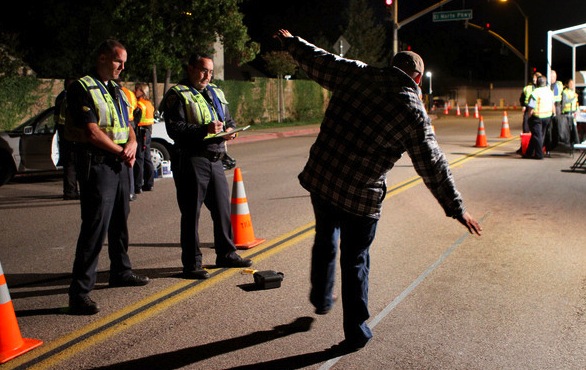 I don't blame anyone for having this perception. The brain is constantly making predictions, and so, when it sees someone who is slurring and stumbling, it thinks of the most likely scenario. What are the odds that you will run into someone who has suffered a severe traumatic brain injury, who has survived against all odds (90% never wake from my kind of TBI), and who has recovered to the point that the symptoms of his brain injury are not obvious? There is almost no chance. What are the odds that you will encounter a drunk person?
In addition to the prejudgement that I am intoxicated, and even after it is recognized that I am not drunk, there is a subtlety in the eye contact that I make with others that is not consciously noticed, but an unconscious unease is felt. What is interesting is that, while I notice this unease of others in person, over the phone or even with an Internet video call, it does not appear to be present. Why is this?
Imagine an early Neanderthal heard a rustle in the bushes behind him, and rather than assuming dangerous possibilities, he assumed that it was just a bird… But it wasn't a bird, it was a bear, and because of his best case scenario assumption, that Neanderthal became bear lunch… His genes would not be passed on. If, on the other hand, that Neanderthal were to assume the worst and was able to run away, avoiding his demise, his genes would be passed on and that trait would thereby be selected for. Let's call this chosen trait "evolved prejudice."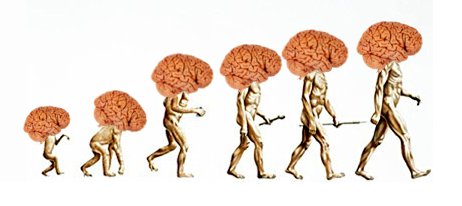 Brain injury is often referred to as the invisible injury. I am not sure if "invisible" is an accurate descriptor, but I like how it takes the focus to our sense of vision. I would say that, beyond being invisible, brain injury is very misunderstood. Some have said that the eyes are the windows to the soul. Another great quote I have heard is that "in order to know what we're looking at, we must first know what we're looking through."
Like I opened this post with, something IS off about me. As you likely know, I have diplopia, which is actually noticeable in the position of each of my eyes. If you look very closely, it is apparent that one of my iris' sits higher than my other. It takes someone who is very intelligent to consciously override this evolved prejudice and to put down the guard that is naturally erected when experiencing this unconscious distrust from my skewed vision. Others with diplopia, strabismus, amblyopia, convergence insufficiency, or other ocular-motor disorders likely can relate to the uncomfortability that seems to be experienced by others.
If the eyes are the windows to the soul, and my eyes are skewed, then how can one understand my soul without first understanding my eyes. May this post help people to better understand my soul. 🙏