Hey everyone! It's been a little bit since I've given you all an update, and I'm excited to make this announcement. It has been an eventful few months, and I'll tell you all about it (maybe Alek and I will do a podcast about some of it), but right now, I'm walking at my treadmill desk, and putting together my keynote speech that I am scheduled to present for The Brain Injury Association of New Jersey on May 14th!
From the 2015 BIANJ Annual Brochure (click for a pdf of the whole brochure)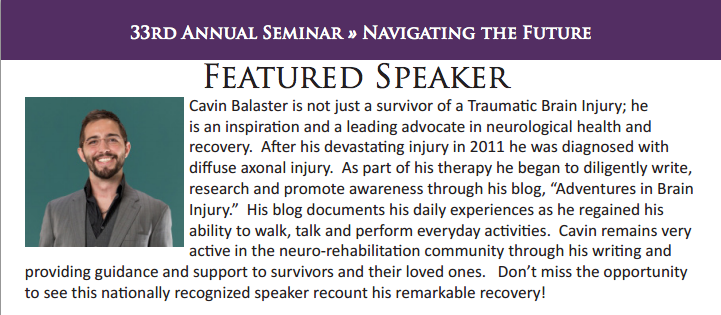 I am so excited to meet and to join with this group of Doctors, Therapists, Neurologists, Neuropsychologists, survivors and caretakers, Neurobiologists, Speech-Language Pathologists, and so many others who are involved in the rehabilitation of the brain. This is gonna be fun!

I am so honored!