At the beginning of May, I had the privilege of attending the EPIC Functional Medicine Conference where I met a lot of amazing and inspiring practitioners who are really changing the game in healthcare. Dr. Robert G. Silverman was one of the first speakers, and he really set the stage with a powerful presentation about the blood-brain barrier. I know from experience that a brain injury really compromises this barrier that keeps toxins out and allows nutrients into the brain. And that's kinda what it all comes down to: less toxins, more nutrients.
Dr. Silverman is a thought leader in his field and practice. He has more letters after his name than are found in a bowl of alphabet soup (44 Letters… including six different degrees in clinical nutrition). Dr. Silverman also maintains a busy private practice (Westchester Integrative Health Center) where he and his team work to heal the body from the inside out. He is a chiropractic doctor, clinical nutritionist (x6), international speaker and author of, "Inside-Out Health: A Revolutionary Approach to Your Body," an Amazon No. 1 bestseller in 2016. The ACA Sports Council named Dr. Silverman "Sports Chiropractor of the Year" in 2015.
Dr. Silverman is on the advisory board for the Functional Medicine University and is a seasoned health and wellness expert on both the speaking circuits and within the media. He's also a frequent health expert contributor on national blogs such as Consumer Health Digest. He has appeared on FOX News Channel, FOX, NBC, CBS, CW affiliates as well as The Wall Street Journal and NewsMax, to name a few.
As you'll hear in this episode, when we can repair our barrier systems after they have been damaged, we can really repair our health. In this solid interview, you're gonna get dozens of points and tools to promote and to reclaim your brain health from an awesome doctor who loves what he does… and who really gets what many doctors do not!
In this episode, we talk about:
Why Chiropractic

Microbiome and the brain

Exercise and the brain

Female concussion

Blood-brain barrier

Barriers of the health and disease

Cavin's "leaky gut = leaky brain" explanation

LPS (lipopolysaccharides)

Why to avoid spinach, corn, soy, and tomato after TBI.

Testing blood-brain barrier

NAC and glutathione

Dr. Rob's Gut Matrix

7Rs Action Steps
Resources:
Rob's Links

Rob's first book:

Inside Out Health

Dr. Rob's Gut Matrix

Rob's new book Super Highway to Health

Cavin's links
This episode is brought to you in part by Feed a Brain. Learn more at feedabrain.com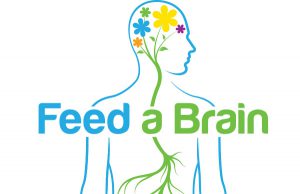 You can be a sponsor of the Adventures in Brain Injury Podcast! Check out our Sponsor Page.
Like the show? Support us for $1.00 an episode.

___________________________________________