Cavin and Michelle join Dr. Charles Shidlofsky, O.D., FCOVD to talk about eyes and brains. Dr. Shidlofsky has been very active in Neuro-developmental Optometry for most of his 29 years in practice since receiving his BS in 1986 and OD in 1988.
He has developed and integrated many unique therapies that have helped thousands of children as well as adults who have experienced traumatic and acquired brain injury, stroke or neurological processing problems and he is a Clinical Director for the Special Olympics Opening Eyes Program. In addition to all of that, he also works with several professional sports teams in the Dallas area as well as weekend athletes on developing vision skills.
(You can also hear this episode on iTunes, Stitcher, Google Play, and almost every other podcast network!)
In this episode, we talk with Dr. Shidlofsky about:
How vision affects the brain
How the brain interprets vision as if we have one eye
The difference between neuro-ophthalmology and neuro-optometry
Cranial nerves for vision
The differences in the brain = difference in brain injury/disease
Rehabilitating negative plasticity
The humble and open-minded movement of medicine
Synergistic therapies and being a piece to the rehabilitative puzzle
Teaching and learning and spreading the word,
Sports and TBI prevention
Screen time, the eye, sleep disruptions, and the brain
You can learn more about Dr. Schidlofsky at Dr-S.net
Update:
I visited Dr. S at Neuro-Vision Associates of North Texas in July 2017 and was blown away! Here's me and Dr. S with the puzzle pieces that he spoke about in the podcast.: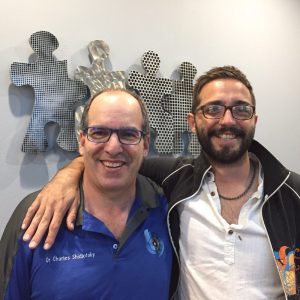 Interested in sponsoring the Adventures in Brain Injury Podcast? Check out our Sponsor Page.
This episode is brought to you by Minnesota Functional Neurology and Chiropractic
Learn more about them and Jeremy Schmoe at mnfunctionalneurology.com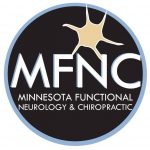 Resources:
Like the show? Support us for $1.00 an episode.

___________________________________________